I decided to try the new Carne Asada & Queso Torta from Del Taco. What I received was an immediate disappointment. The torta was half empty as shown below and not remotely close to how its advertised. The taste isn't bad, but overall not worth the $9 price tag including tax. Get something else instead.
---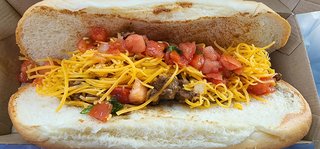 ---
Here's a photo as advertised:

---

---
Comments About Del Taco
Comes in a nice box though lol
Sep 07 2022 10:19 AM
they should stick to making tacos...
Oct 02 2022 04:05 PM